"LEARNING HOW TO MINISTER IN POWER"
A CONFERENCE WITH THE
RT. REV. DAVID PYTCHES OF THE CHURCH OF ENGLAND & HIS TEAM
SPONSORED BY THE CHURCH OF THE GREAT SHEPHERD
THURSDAY MAY 4TH 6:00 PM-9:30 PM
FRIDAY MAY 5TH 7:00 PM-9:30 PM
SATURDAY MAY 6TH 8:30 AM-5:00 PM
REGISTRATIONS ARE REQUIRED
PHONE THE CHURCH OF THE GREAT SHEPHERD OFFICE (681-0776 x204)
EMAIL FR. GEORGE KACENA: (George.Kacena@Greatshepherd.org)
THE CONFERENCE WILL BE HELD AT THE WHEATON WESLEYAN CHURCH* 1300 S. PRESIDENT STREET
<![if !vml]>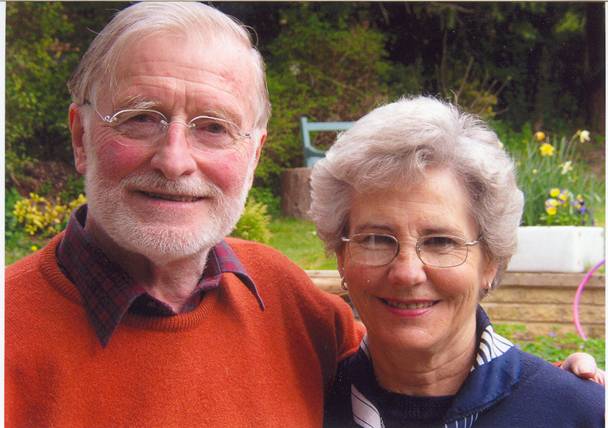 <![endif]>
BISHOP DAVID & MARY PYTCHES
*NOT A FUNCTION OF THE WHEATON WESLEYAN CHURCH
GET TO KNOW BISHOP DAVID AND MARY PYTCHES
David, formally Vicar of St. Andrew's in Chorleywood, England continues his national and international ministry with New Wine and Soul Survivor.
St. Andrew's is a Church of England parish 20 miles northwest of London, a church which has experienced renewal and developed a "body ministry" and outreach under David's leadership, whereby the laity were encouraged to minister to each other and also to go out in teams to teach and minister in other churches.. David's first book, Come Holy Spirit was based on the teaching and practical outworking of ministry in the power of the Holy Sprit. Bishop Pytches was closely involved with John Wimber and his ministry with the Vineyard movement.
David and his wife Mary were in missionary service for 17 years in Chile, South America. He was consecrated a bishop in 1970 and became bishop of the then diocese of Chile, Bolivia, and Peru in 1972.
David and Mary have four married daughters and 12 grandchildren.
Mary Pytches has a teaching and counseling ministry and has written 10 books, including Yesterday's Child, A Child No More, Dying to Change, Who Am I, and Rising Above The Storms of Life. She also conducts periodical full day "teach-ins" and weekend retreats.
TOPICS WHICH MAY BE COVERED AT THE CONFERENCE
The Great Commission
The Two Kingdoms
Authority and Power in Healing
Prophecy and Revelations in Ministry
Values in Healing Ministry
Healing the Oppressed
Causes of Emotional Damage
Results of Being Raised In a Dysfunctional Family
Personal Growth and Wholeness
PLEASE NOTE THAT THERE WILL BE TIME GIVEN AT THE END OF ALL MAIN SESSIONS OF THE CONFERENCE FOR MINISTRY